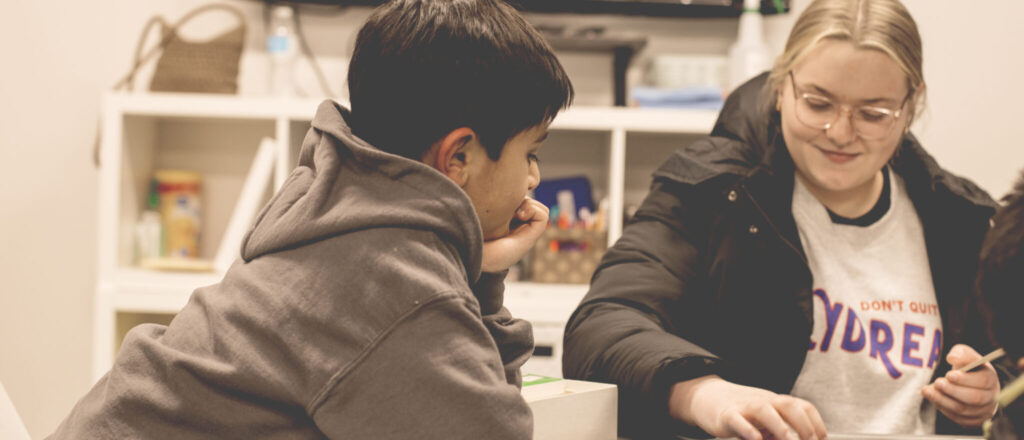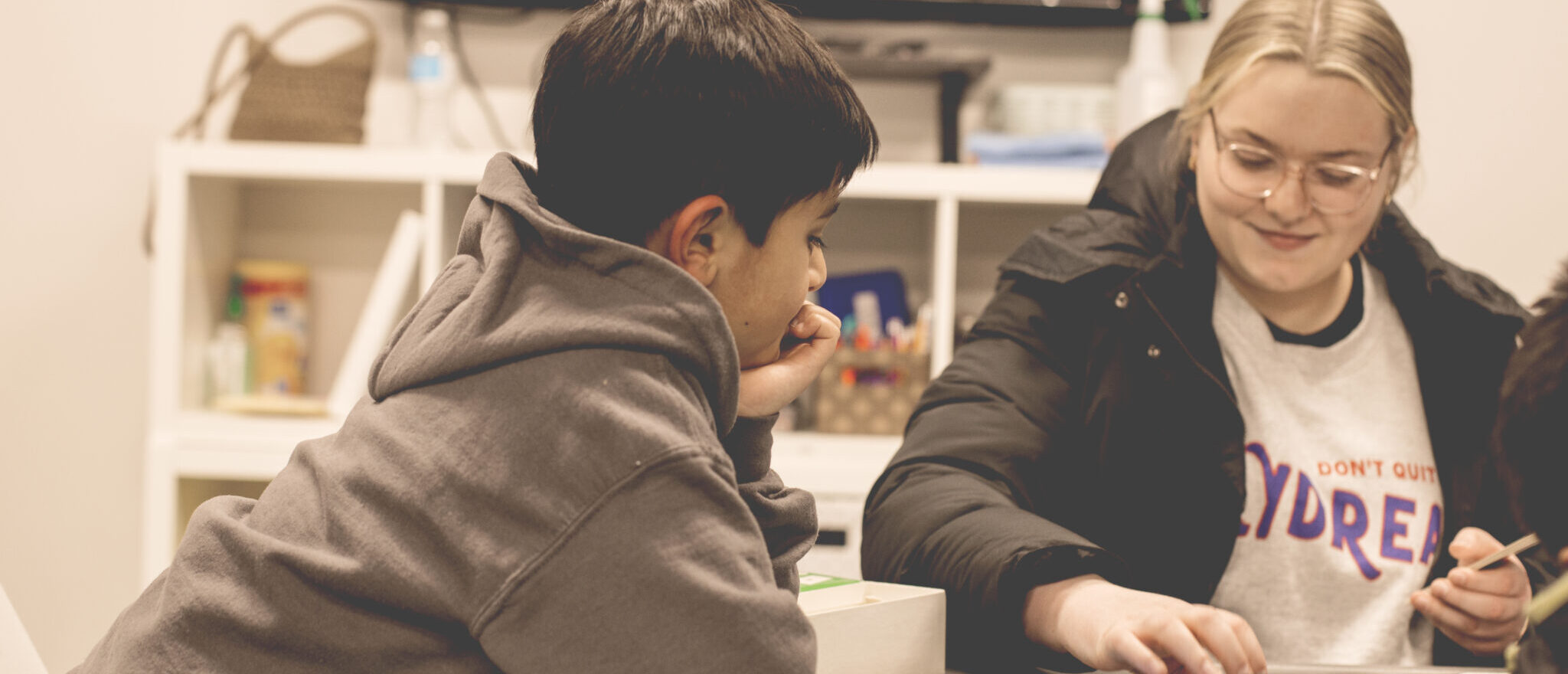 Compass is a free program open to any immigrant, refugee, or international neighbor in our community. We maintain our program for free so that it can be accessible to anyone who is interested in joining us. As our reputation grows, so do our numbers of participants. We currently welcome approximately 100 participants to Compass each year, ranging from babies to senior citizens, all with varying levels of English fluency. Due to our great need of personalized education, we rely heavily on volunteers to create small leveled groups, so please join us!
In an average year, we welcome approximately 50 volunteers. Sometimes helpers join us for either the academic or social nights, while others join us for it all! Some college students fulfill class requirements with us, and find that they love it so much that they keep coming for the rest of their college careers! University students often bring some knowledge of a foreign language with them to Compass, which can surely be put to great use. However, you do not need to speak any language other than English to be a successful Compass helper. Most of our children are conversational in English, but simply need support for the demands of academic English to be successful in school.
Having local adult volunteers volunteering with us adds a great stability for our students. Being new to our country, the friendship and consistency you provide them will have a lasting effect. Many people wonder if they have what it takes to be a volunteer and shy away from helping. Please don't! While it's true that we have many trained teachers volunteering, we also welcome many helpers that simply care about their newcomer neighbors and want to help. The most important qualification to being a Compass volunteer is flexibility and a teachable heart. Our Compass director is constantly circulating the rooms, providing pointers and support for you. There is a place for everyone, so join in the fun!
The main requirements for Compass volunteers are that you pass the background check, you are a high school graduate, you care about the needs of newcomers in our community, and you are willing to learn alongside your students. Take some time to get to know the various areas of Compass, to see where your passion lies. We do our best to match you with a group that you are excited about and set you up for success. Most of our volunteers come back year after year!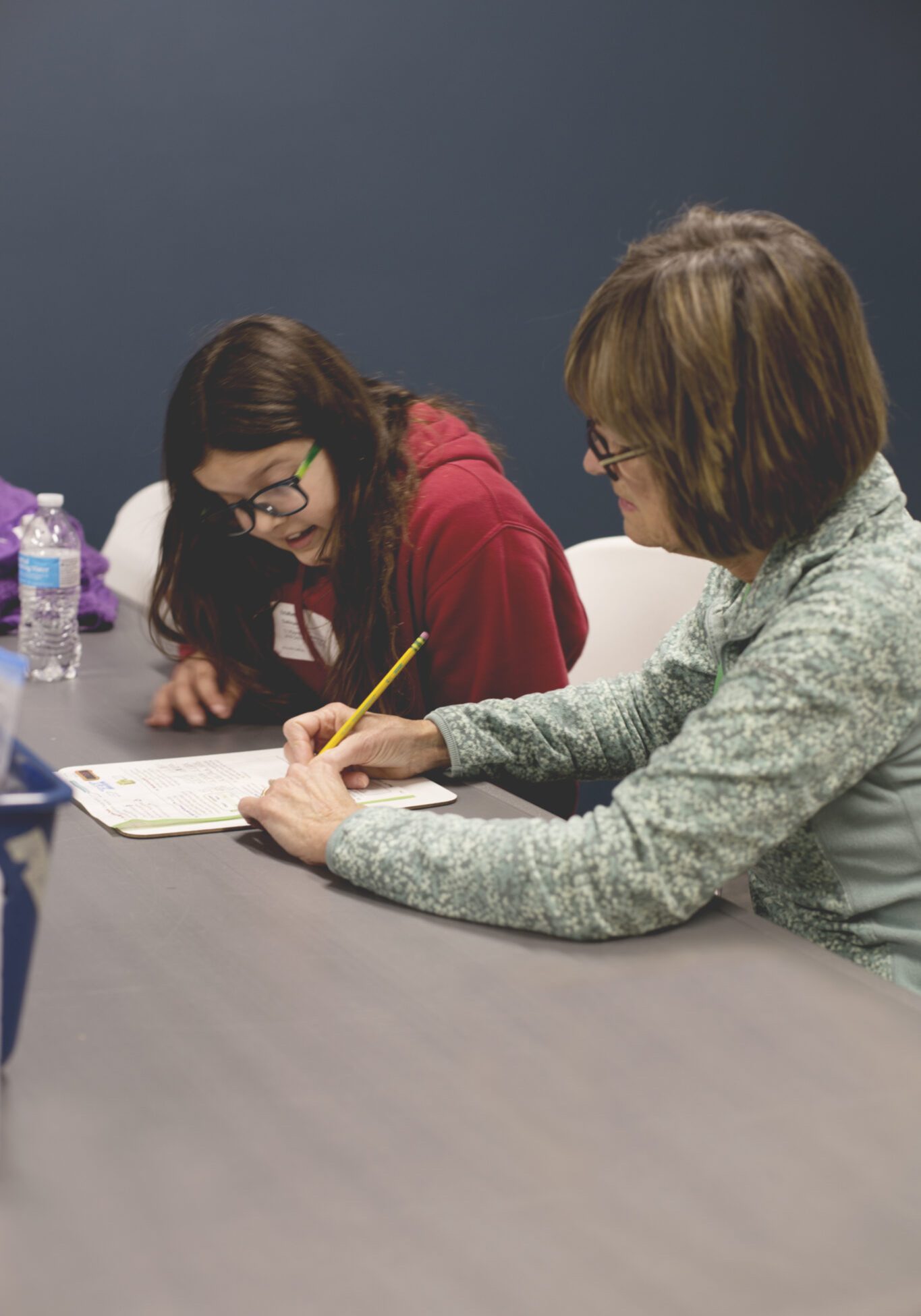 To apply to become a volunteer, please fill out the form by clicking the link below. In order to protect our children, we require your background screen to be run prior to your first volunteer night. You can choose to volunteer in any of these areas:
Our volunteers typically come semester after semester, year after year. We believe you will find your time with us rewarding and enriching!
If you have any questions, please contact us at [email protected].
At Compass, I have the opportunity to really connect with some of my students one-on-one in a personal way, more than I can in a classroom with many students needing my attention. I not only have the opportunity to help them with their homework, but the environment allows for more joking around and just getting to know them on a different more personal level - during homework time and fun in the gym.

Building that relationship is not only rewarding for me and hopefully for my students, but having the relationship allows me to better teach them when they are in my classroom. As teachers we are constantly working to build relationships with our students because students want to do well if they enjoy what they are doing and respect the person teaching them. I have absolutely loved volunteering with Compass, being able to share with parents about the great opportunity that is available to their kids at Compass, and connecting with my students on a more personal level.
Jenn Will, Local Valparaiso Community Schools Teacher