Equipping International Neighbors to Navigate New Beginnings
Tuesdays and Thursdays from 5:30-7:00 p.m.
We offer the following free services:
Adult English Learner classes, Citizenship classes, K-12 student tutoring, Preschool English Learner classes, and childcare for children of our adult participants.
Compass is a whole family education organization for Porter County's international neighbors. There is a class for everyone ranging from babies to retired friends. All of our classes are taught by trained and dedicated volunteers. There are several Valparaiso University professors, retired teachers, current teachers, and future teachers working to make Compass a fantastic place to grow and learn!
We are located at Calvary Church
1325 Evans Ave.
Valparaiso, IN 46383
We look forward to learning with you!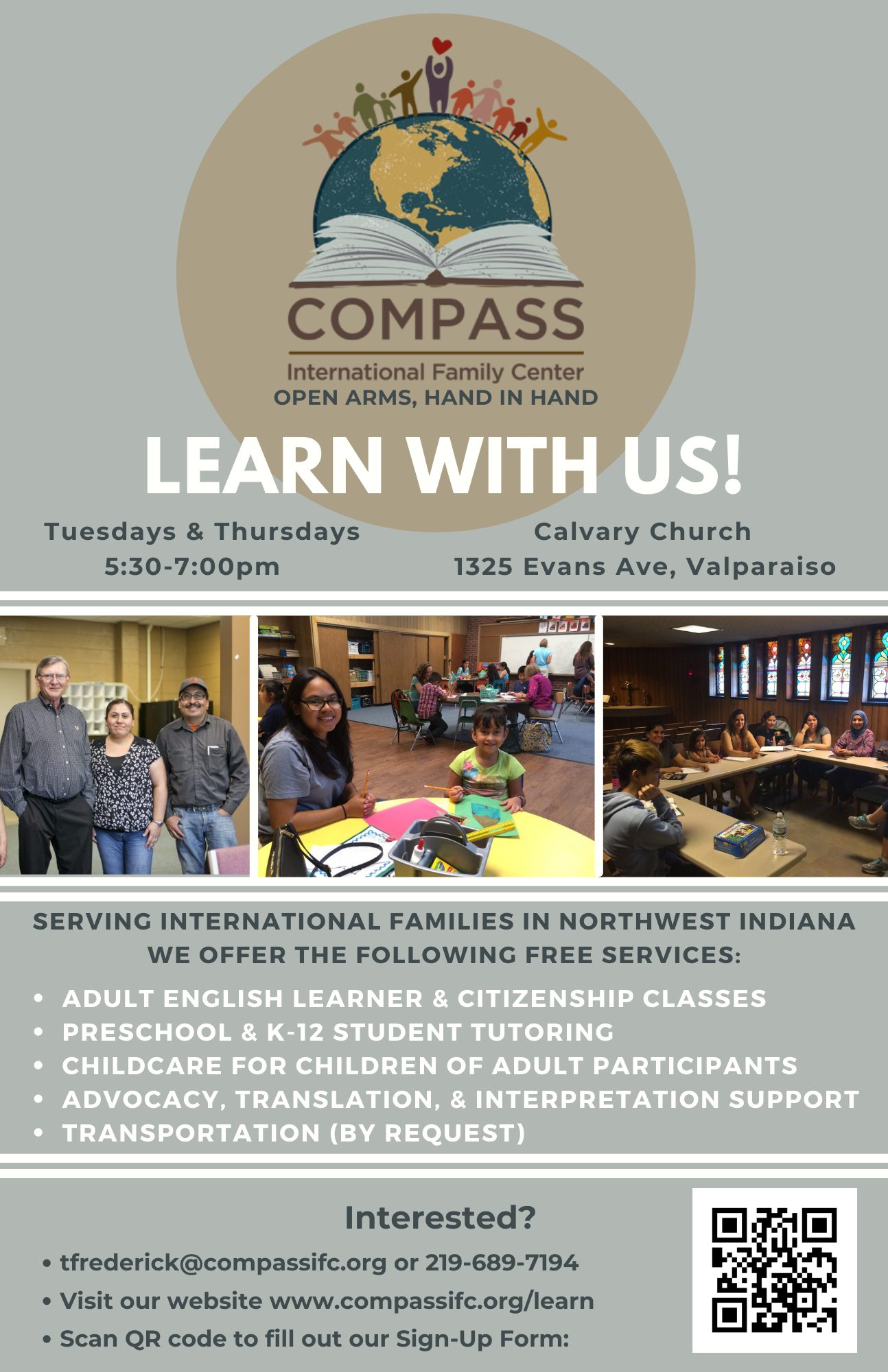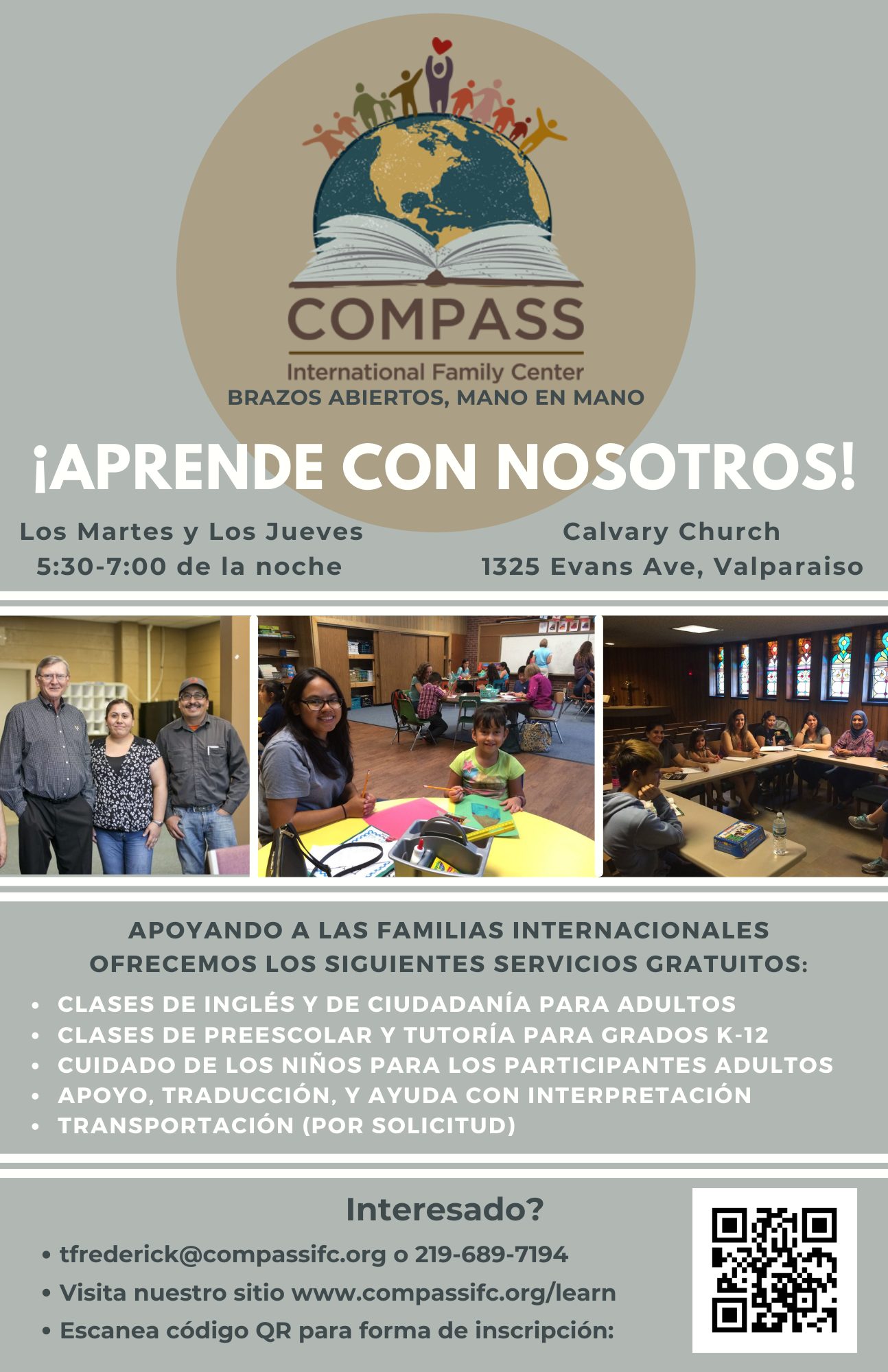 WELCOME!
In addition to our volunteers from the community and from many churches in the area, Compass has also welcomed hundreds of amazing Valparaiso University student volunteers over the past decade. A group of students used Compass as the focus of their marketing final project. They made an amazing video that helps share ways that Compass is impacting our diverse group of students. Take a moment and watch their outstanding work!