Alyssa began her journey with Compass as a college student when our programming was very new. Serving as a leader among other volunteers, she was instrumental in our success during that season of growth. Following earning her BA in Spanish with a minor in Social Work and participating in international service, she went on to earn her MA in Education and to then teach Spanish in three different school districts over a ten year period. Along the way, she carried enthusiasm for the mission of Compass and hoped to return to serving within our community at some point. As a result, when the role of Program Director recently opened, she was the obvious choice. In the last year, Alyssa has revived our learning community following these difficult pandemic years, while also fostering meaningful social connections for families throughout the week.
"My time volunteering at Compass led me to continue studying Spanish and to go on to teach as well as to develop a heart for international families and individuals in my own community. It is an honor and a joy to now serve as the Program Director at Compass."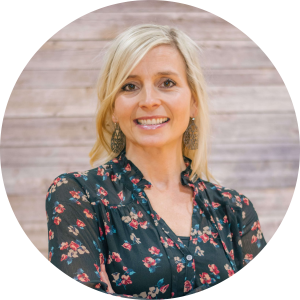 Tonia Frederick
Family Outreach Coordinator
Tonia has served in international missions work since she was a teenager, sparking her love of travel and learning about different cultures. In college, she went on to receive her BA in Spanish and MA in Teaching English as a Second Language. Her love of cross cultural fellowship made her a natural fit within our Compass community. Tonia began her involvement with Compass in 2014 as a volunteer, and has fulfilled a variety of roles on staff over the years. She currently thrives as our Family Outreach Coordinator, as it allows her to be on the front lines of welcoming newcomers and their families across Northwest Indiana and within our Compass doors. 
"After many years of traveling to serve on the international mission field, I'm grateful for the opportunity to be able to work with the international community right here in Northwest Indiana.  Compass is an amazing and welcoming place where people from different cultures gather, share experiences and learn together. My family is fortunate to have the opportunity to develop these special relationships."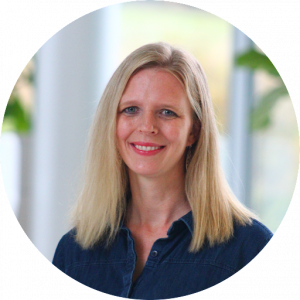 Jessica has been involved with Compass since the very beginning. She first served as a volunteer with Gloria Dei Hispanic Mission to support the formation of various academic programs for immigrant and refugee families in Northwest Indiana. In 2010, she was entrusted with leadership over the programming and grew what is now known as Compass into the non-profit organization we are today! Jessica served Compass as our Executive Director for almost a decade. Her family has since relocated to Michigan, but she continues to invest in the organization from afar by serving as our Founding Director. As a former classroom teacher, turned non-profit leader, Jessica has demonstrated a passion and dedication to serving our community by using her talents to bless others. 
"The relationships my family and I have forged through Compass have made a lasting impact on our lives. We've treasured the experience of discovering the many things we share in common with new friends from very different places and also learning from one another."

Compass International Family Center Board
Something that makes Compass unique is that we are largely volunteer run. Thankfully, we welcome many retired, current, and future teachers as helpers. We even enjoy the support of many retired and current Valparaiso University professors. Some of our volunteers have been working with our families since the very beginning, which means they've known some of our young elementary school students since they were born! Compass is guided by a dedicated team of Board Members who brainstorm when challenges arise, seek to raise funds, and plan to see Compass thrive for years to come.
Compass Board Members are the following, (top left to bottom right) Becky Shelton, Lucy Hrivnak, Perry Riffel, Jon Nitta, Salena Anderson, Peter Von Tobel.